SIGN UP TO MY MONTHLY NEWSLETTER AND GAIN ACCESS TO A BEAUTIFUL FREE MEDITATION!

• LEMURIAN SEA JOURNEY •
Enjoy a beautiful journey from a pristine and magical cove into the ocean, receiving messages and planting seeds of intentions.
Duration: 30min.

Meditation doesn't necessarily mean sitting still and trying to empty your mind. In fact, this specific kind of meditation is more recommendable for people who are meditating regularly.
Most of us do not have the luxury of living off the grid; without constant input and over stimulation of our being. Most of us have jobs, families and other things we have to take care off. So once we actually find time to sit down and intent to meditate, our brain will use this moment to deal with the constant over stimulation and overflow. This makes it very hard to empty your mind and find stillness and peace in simply being.
It ends up being more frustrating to us, giving us the feeling we cannot do it.
But…
Yes there is a but. There are other ways to meditate; ways that are a lot easier to practice in the beginning of your meditation journey.
I love working with guided meditations and visualizations. Following a guided meditation can even be achieved if you have had a busy day. The visualizations in the meditation will have huge benefits for you and you will learn and experience how to balance your energy.
• Reducing stress level
• Achieving clarity of mind
• Increasing self healing process
• Connecting deeper with self
• More awareness of your physical & energy body and it's needs
• Reducing sleep & anxiety problems
• Balance your own energybody
• Receiving guidance
• Ability to understand & heal blocking patterns
• More harmony in daily life
• Becoming more aware of yourself
• Gaining a better focus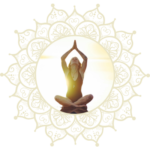 • Reducing stress level
• Achieving clarity of mind
• Increasing self healing process
• Connecting deeper with self
• More awareness of your physical & energy body and it's needs
• Reducing sleep & anxiety problems
• Balance your own energybody
• Receiving guidance
• Ability to understand & heal blocking patterns
• More harmony in daily life
• Becoming more aware of yourself
• Gaining a better focus